Pumpkin Spice Pancakes
September 9, 2013 in breakfast, brunch, Fall, healthy recipes, pancakes, pumpkin, recipe, vegan, vegetarian by Sandra Kohlmann
Apples are finally abundant at the farmers market. The mornings have been on the cool side, even if temps soar into the 80s during the day. I'm finally giving in and making some autumn-centric recipes.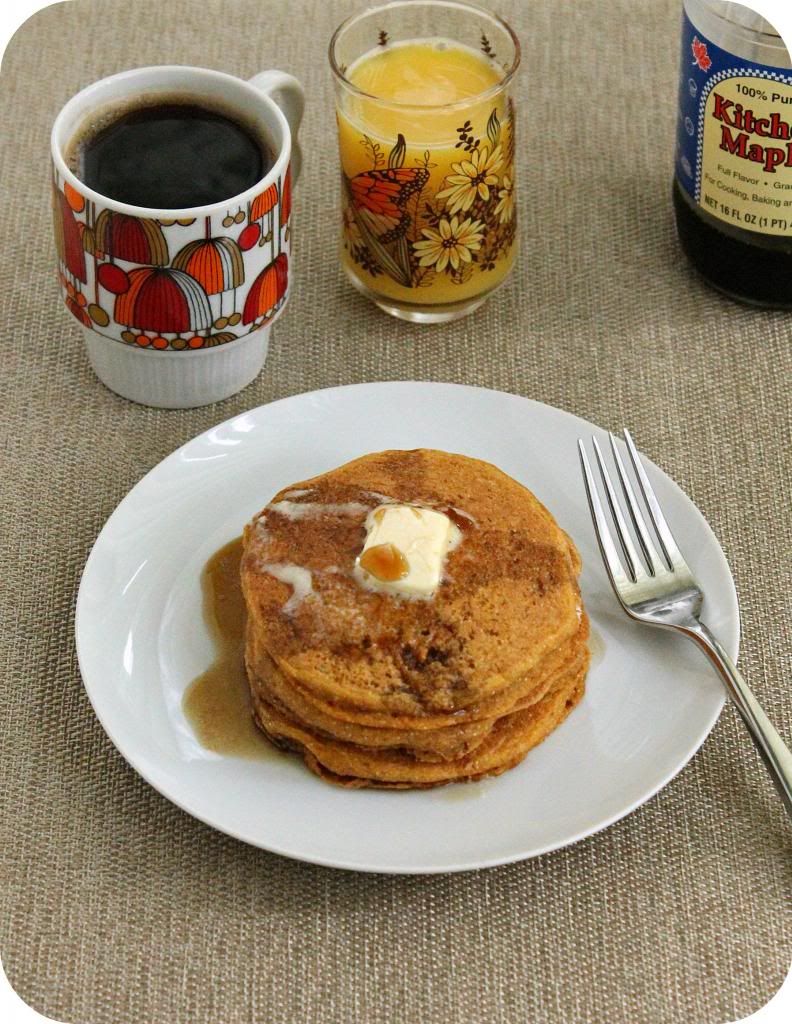 I just love maple syrup and pumpkin pancakes. Somehow the maple makes the pumpkin pumpkinier ←that's a word now. At the same time, the pumpkin makes the maple maplier ←also a word now.
The other great thing about pumpkin pancakes is that they are no more difficult to make than regular pancakes, which are already totally easy. The only difference is your reducing the milk, adding pumpkin, and throwing in a few spices. Awesome.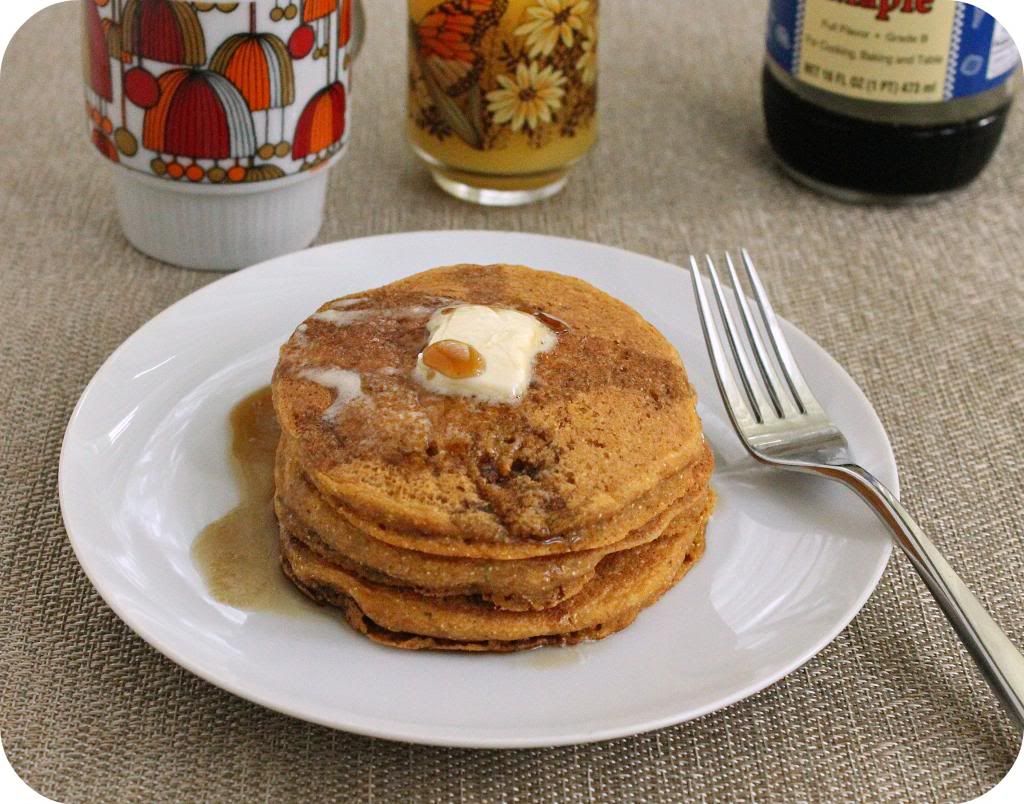 Pumpkin Spice Pancakes
2013-09-08 11:29:47
dry ingredients
1 1/2 cups white flour
1/2 cup corn meal
1 tsp cinnamon
1/2 tsp allspice
1/4 tsp nutmeg
2 tbsp baking powder
wet ingredients
1 3/4 cups plain or vanilla non-dairy milk
3/4 cup pumpkin puree
1/4 cup plain or vanilla non-dairy yogurt
1/4 cup packed brown sugar
Instructions
1. In a medium sized bowl, whisk together the dry ingredients.
2. In a separate, large mixing bowl, whisk together the wet ingredients.
3. Add the dry ingredients to the wet and mix gently with a fork. Do not over mix the batter. It will be a little lumpy.
4. Cook 1/4 cup portions of batter on a non-stick or well oiled pan or griddle, over medium heat.
Notes
Change things up by adding in chopped or ground nuts. Mashed sweet potato could sub in for pumpkin puree (you may need to add a bit more milk). Amp up the spice by using 1/4 cup of apple or pumpkin butter, than the brown sugar. Or turn a delicious breakfast into a special treat, by tossing in some vegan chocolate chips.
http://veganmotherhubbard.com/