Guest Blogger: Keep it Simple, Sweetie
October 29, 2013 in Guest Blogger, Uncategorized, vegan, vegetarian by Sandra Kohlmann
I'm traveling this week, so cooking, editing photos, and blogging aren't high on my list of priorities. I have other things to do, like visiting Mount Rushmore and sitting around my hotel room watching Keeping Up with the Kardashians (don't judge). While I'm away, I have some lovely ladies who will be taking over Vegan Mother Hubbard. Each of my guests prepared a VMH recipe, and are telling us about eating vegan.
Today I am pleased to introduce Kaylin from Keep it Simple, Sweetie. You'll see below that she takes beautiful photos, and a quick look at her blog will tell you that she knows her way around the kitchen. So how did she like eating vegan risotto? Read about her experience, then be sure to follow her on Facebook and Pinterest!
***********************************************************
I have a confession.
I like meat. A lot. And I like cheese even more… so when I got the opportunity to cook and then write about a fully vegan meal I got super nerv-o-cited*. I don't have a lot of experience working with meat and cheese substitutes so my first concerns were "Where the heck am I gonna find Tofurky sausages?!" and "How the heck do I cook Tofurky sausage?!"
Silly carnivore.
I found EVERY ingredient for this recipe at my neighborhood grocery store without too much of a scavenger hunt and at a very reasonable cost. As for the cooking, turns out Tofurky sausage cooks almost exactly like meat sausage. Who knew?!
With the buying and preparing of my vegan adventure taken care of, I began to worry I would stand over the stove, lovingly stirring my risotto for hours (yes, I exaggerate), only to discover that I don't really like Tofurky after all and spend each bite wishing I had used good ol fashioned pork sausage instead.
Silly. Silly. Carnivore.
Everything about this recipe is fantastic. The Tofurky sausage adds great warmth while the cheese makes everything deliciously creamy and the pumpkin makes it a perfect fall comfort food. I give it two big meat eating thumbs up…Tofurky and all!
*nerv-o-cited, adjective; a feeling of nervous excitement after committing to something you have no qualifications to do
Here's what you're gonna need:
6 cups vegetable broth
2 cups pumpkin puree
2 tbsp olive oil
2 cups finely chopped white or cremini mushrooms
3 Tofurky Italian sausage links cut into small dice
2 cloves of garlic, minced
1 tbsp minced, fresh sage
1 sprig fresh rosemary
1 1/2 cups arborio rice
4 slices of Daiya vegan provolone cheese, cut or crumbled into small pieces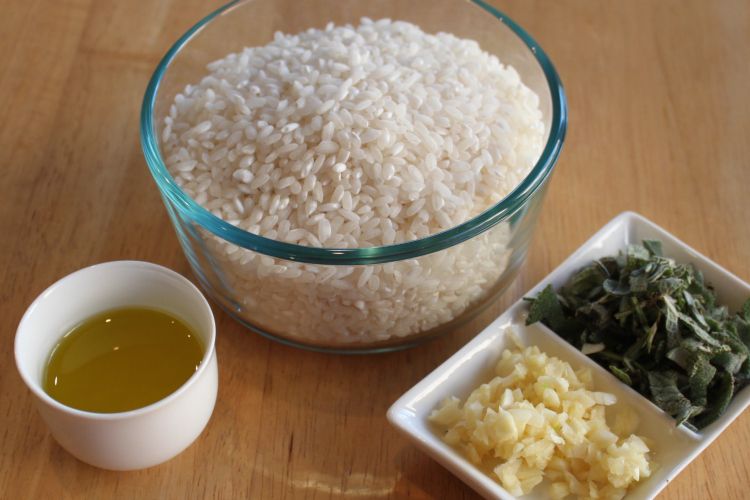 And because I always cook with a drink, I decided to whip up this yummy Basil Lemonade. I was not disappointed.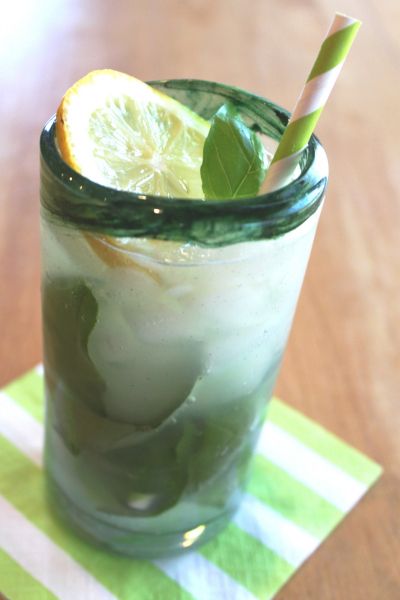 Here's what you're gonna do:
In a 2 quart sauce pot, whisk the broth and pumpkin together. Bring the mixture to a simmer, over low-medium heat.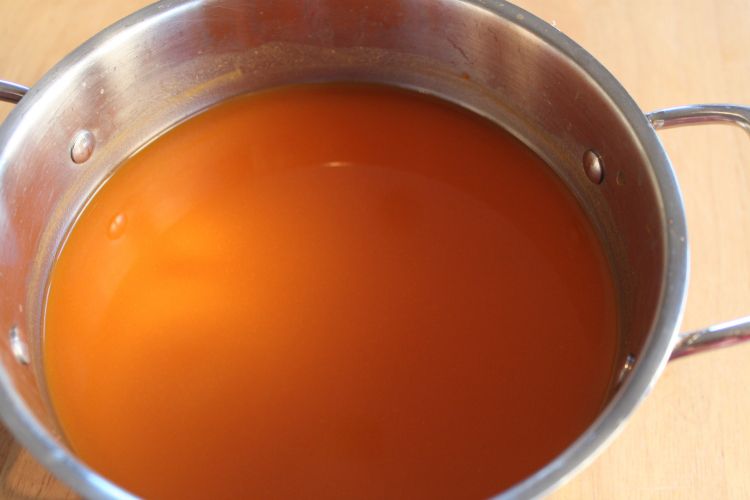 In a large pot (about 4 quarts), warm the oil over medium heat. Add the mushrooms and sauté, until they release their liquid.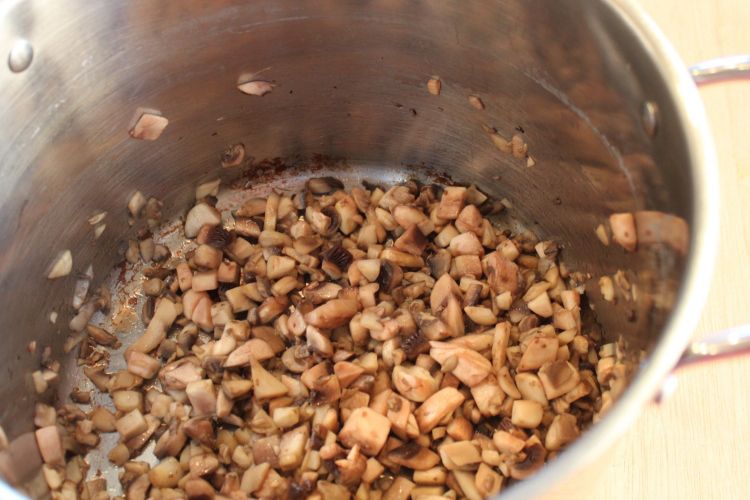 Add the sausage and garlic, and continue to sauté, until the pieces of mushroom and sausage just begin to brown.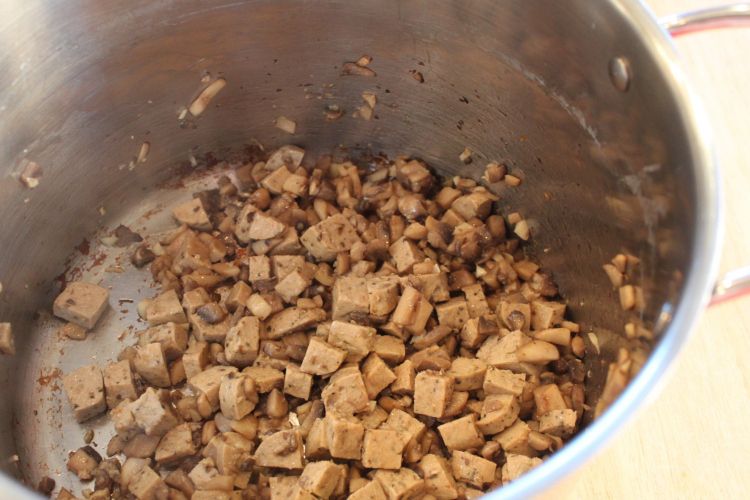 Add the herbs and rice to the pot. Stir everything together, and sauté for about a minute.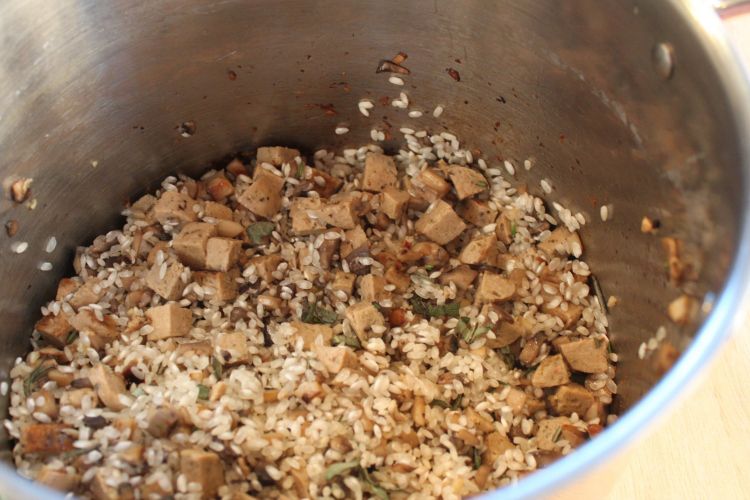 Begin adding the simmering broth and pumpkin mixture, about 1 cup at a time.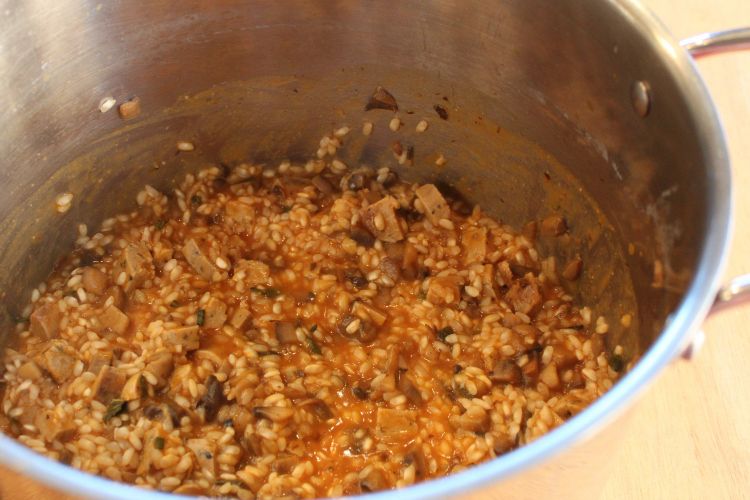 Stir the rice and broth, until the liquid is absorbed, then add the next portion of broth.
When all the liquid has been cooked into the rice and the rice is tender, gently stir in the cheese until melted.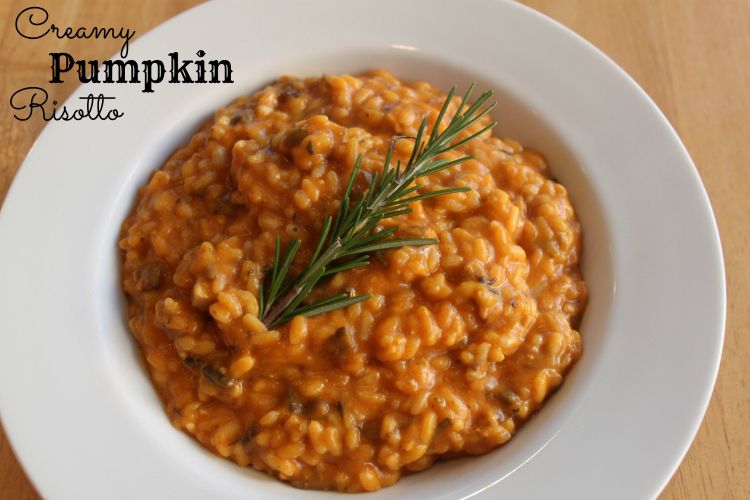 Serve and enjoy!
xoxo,
KP